The Salomon Stance 90 is one of the most versatile all-mountain skis available! With a 90mm narrow waist and double titanal core construction, the ski is exceptionally well on any terrain.
2022 Salomon Stance 90 - Basin Review
Available Sizes: 168, 176, 182, 188 cm
Turn Radius: 18m @ 176cm
Sidecut: 126 / 90 / 108 mm
Core: Full Poplar, Metal Twin Frame, Double Ti
The all-new Stance 90 from Salomon is an exciting addition to our all-mountain ski lineup and hits all the right notes when it comes to looking for a true all-mountain ski that's lightweight and can deliver exceptional performance when making hard-charging, directional turns on icy snowpack that the East is known for, while being a go-to ski for on-trail and the occasional off-trail adventures. The Stance 90 is a Basin favorite and a true ski of the east, featuring Killington's very own topographic map of The Beast" that's pasted right on the topsheet of the ski, a gnarly addition geared toward rippers of the green mountain state.
With a narrow 90mm waist and Double Ti construction, the Stance 90 allows you to navigate on and off-piste, over moguls, or on varying terrain with ease thanks to its feat to eliminate chatter when pressing and making hard turns, while allowing you to stay in your lane with unmatched control when skiing down those challenging runs or when tailing off into the backcountry for the occasional exploratory run.
Who's the Stance 90 for?
We believe the Stance 90 is for intermediate to advanced skiers who want a ski that's easy to handle and control when hard-carving into varying terrain on on-piste and groomed trails. With a race-inspired frame, playful construction, and a medium sidecut, the Stance 90 is a versatile force that the East is beckoning rippers to acquire, able to be used in fast fashion or by hanging on to longer curves with more control and with ease.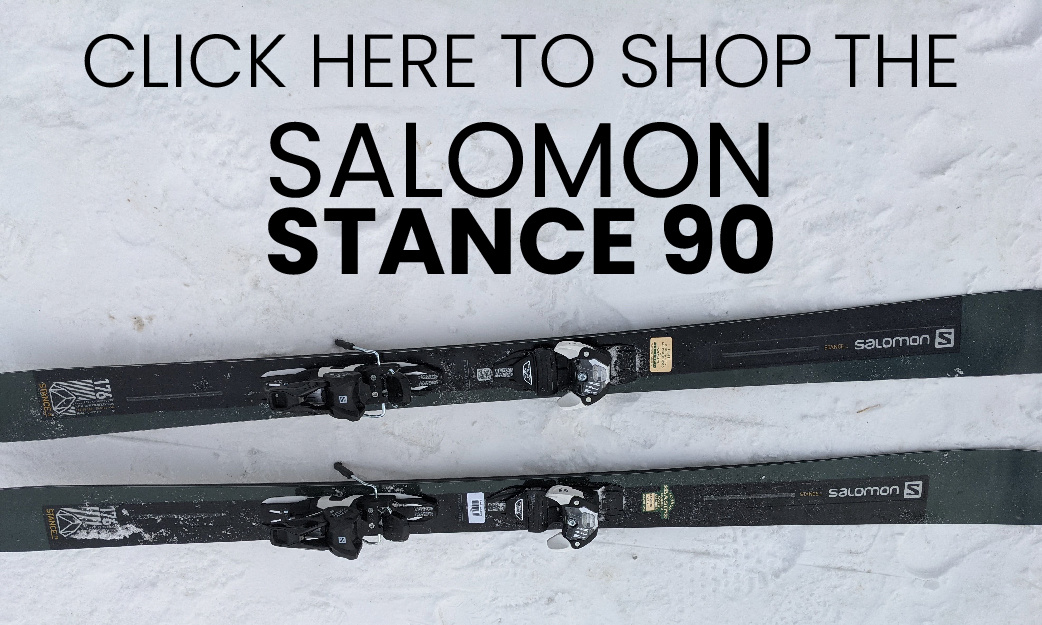 You can stay up to date on everything Basin by following our social media: 
Facebook: facebook.com/basinvt/
Instagram: @Basinvt